Fast and Reliable Locksmith Service : Call Yb Serrurier.
Locked out of your home or office? Lost your keys and need immediate access? Look no further! YB Serrurier Marseille, our emergency locksmith service in Marseille is here to rescue you from any lock-related predicament. With our fast and reliable solutions, we guarantee a swift resolution to all your lock and key troubles. Our team of expert locksmiths specializes in handling door lockouts, broken keys, and jammed locks. Whether it's day or night, our skilled technicians are available round the clock to assist you with top-notch professionalism and efficiency. Don't let a locked door ruin your day – trust us for quick unlocking solutions that you can count on!
Emergency Locksmith Services: Quick Solutions for Locked Out Situations
When you need immediate help, you can rely on the expertise of our locksmiths to deliver the best service. We understand how stressful it can be to find yourself locked out, which is why we take pride in providing a prompt and reliable response to all our customers. Our team of professional technicians are highly experienced in providing emergency services such as unlocking doors, replacing locks, and other repair works. We use the latest tools and technologies to ensure that your property is secure and accessible. With our years of experience and expertise, you can count on us to provide a safe and secure solution for your home or business.
Unlock Doors
Our locksmiths are qualified to work with all types of locks, including digital and keyless entry systems. We can quickly unlock any type of door without causing damage to the surrounding area. Whether it's a residential or commercial door that needs unlocking, we have the skills and tools necessary to get the job done quickly and efficiently.
Rekey & Replace Locks
If you have lost your keys or simply want to upgrade your security system, our technicians can rekey or replace your locks. We use high-quality lock components so that you have peace of mind knowing that your property is secure. We also specialize in installing new locks if needed.
Repair Damaged Locks
We understand that not all emergencies involve a locked out situation. In some cases, damage may occur due to wear and tear or due to an attempted break-in. Whatever the cause of the damage, our technicians can assess the situation and offer repairs or replacements for broken locks.
We are proud to be one of the leading providers of emergency locksmith services. Our team is available 24/7 so you can be sure that help will be there when you need it most. Get in touch with us today for fast and reliable assistance!
Unlocking Doors: Professional Techniques for Opening Jammed Locks
Unlocking Doors: Professional Techniques for Opening Jammed Locks can be a tricky job. Many locksmiths might have trouble with the concept of opening a locked door without causing any damage. However, with the right technique and tools, it can be done with ease. Here are some professional techniques to open jammed locks quickly and efficiently.
Cylinder Locks: A cylinder lock is one of the most common types of locks used in homes and businesses. To unlock a jammed cylinder lock, you need to use a tension wrench to turn the cylinder. This will allow you to access the pins that secure the lock and move them away from each other.
Deadbolt Locks: Deadbolt locks are often used in commercial buildings and apartments as an extra layer of security. To open a jammed deadbolt lock, you need to use a flat-head screwdriver to turn the bolt and then use a tension wrench or key extractor to unlock it.
Mortise Locks: Mortise locks are more advanced than cylinder or deadbolt locks and require specialised tools to open them. To open a jammed mortise lock, you need to insert a pick into the hole on the side of the door and then use either a tension wrench or key extractor to unlock it.
Magnetic Locks: Magnetic locks are often used in high-security areas such as banks and government buildings. To unlock a jammed magnetic lock, you need to insert a rod inside the keyhole and then use either a tension wrench or key extractor to unlock it.
These are just some of the professional techniques that can be used to open jammed locks quickly and without causing any damage. With the right tools and knowledge, anyone can be an expert in unlocking doors!
Key Replacement Services: Efficient Solutions for Lost or Broken Keys
Key Replacement Services offer a reliable and efficient solution for lost or broken keys. They provide emergency locksmith services to help you gain access to your car, house or office in no time. With their fast response and professional technicians, you can rest assured that your problem will be solved quickly and safely.
Location
The services are available throughout the country with the majority of technicians located in major cities. You can easily find a technician near you by using their online locator tool.
Expertise
Their technicians are highly trained and experienced in the field of locksmithing. They have the knowledge and tools necessary to provide reliable key replacement services quickly and efficiently.
Pricing
The cost of replacing lost or broken keys depends on the type of lock, location and complexity of the job.
Emergency Lock Repair: Rapid Fixes for Damaged or Malfunctioning Locks
When a lock is damaged or malfunctioning, it can be difficult to know what to do. An emergency locksmith service can help in these challenging situations. A skilled locksmith can quickly assess the issue and provide a rapid solution. From damaged keys to broken door handles, they can perform a variety of emergency lock repairs. This is especially useful for businesses, as their premises are important to secure at all times. In cases where a lock needs to be replaced, a locksmith can replace it in no time. Furthermore, they can also install new locks and perform routine maintenance checks. With their years of experience and expertise, they will guarantee a reliable and secure solution.
24/7 Availability: Round-the-Clock Assistance for Urgent Locksmith Needs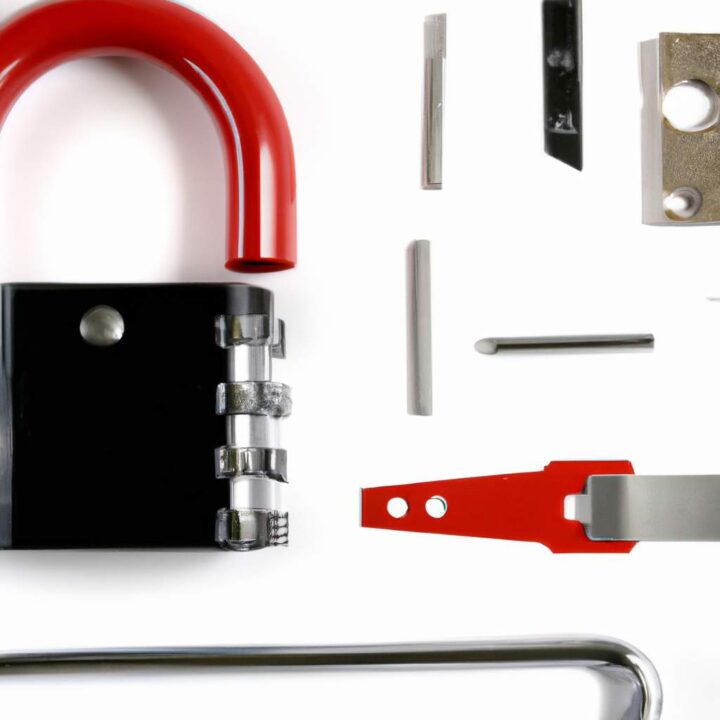 24/7 Availability: Round-the-Clock Assistance for Urgent Locksmith Needs is perfect for any emergency locksmith service situation. We offer a reliable and responsive service to our customers, no matter what time of day or night it is. Our team of experienced and skilled locksmiths are available 24 hours a day, 7 days a week, 365 days a year to provide you with an efficient and cost-effective solution. Whether it is lost keys, broken locks, lockouts, or any other lock related problem, our experienced technicians can provide a prompt and professional response.
Our emergency locksmith services cover all types of home, car and commercial applications. We use the latest technologies to ensure that all our work is carried out to the highest standards. From simple lock changes to advanced digital security systems, we are confident that we can meet your needs. With our friendly and knowledgeable staff, we always strive to provide excellent customer service and timely response.
We understand that being locked out can be an unpleasant and stressful experience. That's why we have an extensive range of services available to get you back on track quickly and hassle free. From rekeying existing locks to installing new ones, we can take care of all your security needs quickly and professionally. So don't hesitate to call us if you need assistance; we're here for you 24/7!
Residential Lockouts: Prompt and Reliable Unlocking Services for Homeowners
Residential Lockouts services are provided by certified locksmiths to ensure the safety and security of your home. Whether you're locked out of your house, need keys duplicated, or have lost a key, an emergency residential locksmith service can get you in quickly and easily. Our team of experienced professionals have the tools and expertise necessary to handle any residential lockout situation. We provide fast response times and reliable unlocking services so that homeowners can get back into their homes with minimal disruption.
We understand the importance of keeping your home safe and secure, which is why our residential lockouts services are designed to be prompt and efficient. We provide the most up-to-date security technologies available and use only the highest quality materials when working on your locks. Our team is highly trained in all aspects of residential unlocking, so you can trust us to get you back in quickly and safely. We also offer a wide range of additional locksmith services, such as key duplication, lock installation, deadbolt replacement, and more.
No matter what kind of emergency residential locksmith service you need, our team is here to help. Contact us today for fast, reliable unlocking services that will help keep you safe and secure. With our 24/7 availability, we make sure to provide prompt service that will get you back into your home quickly and easily. Get in touch today to learn more about our residential lockouts services!
Commercial Lockouts: Swift Solutions to Gain Access to Your Business Premises
Commercial lockouts can be a major disruption for businesses and require swift solutions to regain access. In such cases, it's wise to seek professional help from an emergency locksmith service. A team of trained technicians can quickly and effectively solve the problem with minimal disruption to your business.
They will determine the best course of action based on the type of lock, its age and condition, as well as security threats. For instance, when a digital lock fails, they can reprogram or replce it. Similarly, if a traditional lock is damaged beyond repair, they will replace it with a new one.
Modern emergency locksmith services also offer additional security features such as sophisticated locks and electromagnetic locks. They can also provide access control systems with custom-made key cards and remote access codes, ensuring maximum security for your company premises.
No matter how complex the situation may seem at first glance, a trusted locksmith service can provide you with reliable solutions that will ensure your business premises are safe and secure in the future. Here are some advantages of using an emergency locksmith service:
Timely response: A reliable locksmith service will arrive at any hour of the day or night to handle any kind of lockout.
Professional advice: Experienced technicians possess a comprehensive knowledge of all types of locking systems and can advise on the best course of action.
Cost-effectiveness: Professional services are usually more cost-effective than attempting to handle the issue yourself.
Quality workmanship: The technicians are skilled professionals who guarantee quality workmanship that will last for years.
Car Door Unlocking: Fast and Effective Techniques to Retrieve Locked Keys from Vehicles
Unlocking a vehicle door is undoubtedly one of the most important services offered by an emergency locksmith service. When someone loses their keys or accidentally locks them inside the car, they rely on a professional to unlock their car door. To open your car door quickly and effectively, there are two main techniques used by locksmiths.
The first technique used to unlock a car door is the pick and hook technique. This method requires the use of specialized tools such as a tension bar and a pick. The tension bar is inserted into the cylinder and turned counterclockwise while the pick is inserted into the keyway of the lock. This allows the locksmith to manipulate all of the pins in the lock until it opens.
The second technique used to retrieve locked keys from vehicles is known as drilling out the lock. This method involves drilling through the lock cylinder with a specialized drill bit. The drill bit is then used to remove the pins from the inside of the cylinder, allowing it to be opened. However, this method should only be used as a last resort, as it can damage and weaken the lock, making it vulnerable to further tampering.
These two techniques are fast and effective ways to get your vehicle back in your hands as soon as possible. With the help of a professional locksmith
Emergency Rekeying Services: Immediate Security Updates in Case of Lost or Stolen Keys
Emergency Rekeying Services are a must-have if you've lost or had your keys stolen. Locksmiths are able to provide emergency rekeying services to provide immediate security updates and give you peace of mind. During emergency rekeying, locksmiths will change the pins within the lock cylinder to make it so that the lost or stolen key no longer works. This offers an added layer of security and keeps your property safe from potential intruders.
In addition, locksmiths can also provide additional services such as creating duplicate keys for your property in case you need extra keys for friends, family, or other trusted individuals. Plus, most locksmiths offer 24/7 emergency services so you can get the help you need right when you need it. When it comes to safety and security, don't settle for anything less than professional emergency locksmith service
Master Key Systems Installation: Comprehensive Access Control Solutions
The installation of Master Key Systems provides comprehensive access control solutions for both residential and commercial properties. With a master key system, it is possible to control access to specific areas of the property with a single key, preventing unauthorized entry or people gaining access to areas they should not be in. As a result, this type of system offers maximum security, with the added benefits of convenience and improved efficiency.
At emergency locksmith service, we specialize in installing master key systems. Our team of skilled technicians are highly experienced in designing and installing complex access control systems for all property types, both commercial and residential. We use only the highest quality materials and products to ensure our customers have a secure, reliable, and long-lasting solution.
Design and Installation: We provide a complete design and installation service tailored to meet your individual requirements.
Master Key System Design: Our team can design a master key system that meets your unique needs.
Installation: We install the master key system quickly and efficiently.
Maintenance: We offer regular maintenance services to keep the system working properly.
At emergency locksmith service, we believe that every customer deserves the best service possible. We strive to provide a superior level of customer service by offering personalized solutions that meet our customers' specific needs.
Questions populaires
1. What is an emergency locksmith service?
An emergency locksmith service is a professional service that provides immediate assistance for lock-related issues, such as lockouts, lost keys, or broken locks, in order to ensure the security and access to a property.
2. How do I know if I need to call an emergency locksmith?
If you find yourself locked out of your home or car, have lost your keys, or have a broken lock that needs immediate attention, it is recommended to call an emergency locksmith service for fast and efficient resolution of the problem.
3. Can an emergency locksmith help with all types of locks?
Yes, an emergency locksmith is trained and equipped to handle various types of locks, including residential, commercial, and automotive locks. They have the knowledge and tools to address different lock-related issues efficiently.
4. How long does it usually take for an emergency locksmith to arrive?
The response time of an emergency locksmith can vary depending on factors such as the location and traffic conditions. However, reputable emergency locksmith services strive to arrive at the scene within 30 minutes to provide prompt assistance.
Yes, most emergency locksmith services operate 24 hours a day, 7 days a week. They understand that lock-related emergencies can occur at any time and are committed to providing round-the-clock assistance to their customers.